Welcome to Pinnon's Meats
Pinnon's has been Rockford, IL's best kept secret since 1982. Our butcher shop has a veritable trove of well marbled steaks and roast, freshly ground meats, bacon, chicken, meat boxes and wide variety of ready to grill brats and sausages made fresh daily.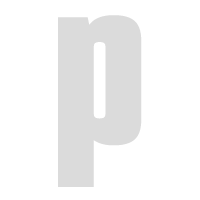 Our frozen section offers top quality seafood along with homemade twice baked potatoes, cheesy potatoes, garlic breads, shrimp de jonge, ready to bake dinners …..All great for the working Mom and her busy schedule! We also offer daily hot lunch specials for the working fella to enjoy!
We pride ourselves not just on the quality of our foods, but on our reputation with our customers. Our fine/friendly staff considers every customer our #1 priority along with complete customer satisfaction, selection and affordable prices. So, stick with the brothers who have been going strong for 31 years. We look forward to your patronage.
Pinnon's Iga Foods
2324 North Court Street
Rockford, IL 61103
Phone:
815-962-0131
Email:
Tombaker2324@yahoo.com
Business Hours:
Monday – Saturday:
8 AM - 6:30 PM
Sunday:
9 AM – 5 PM